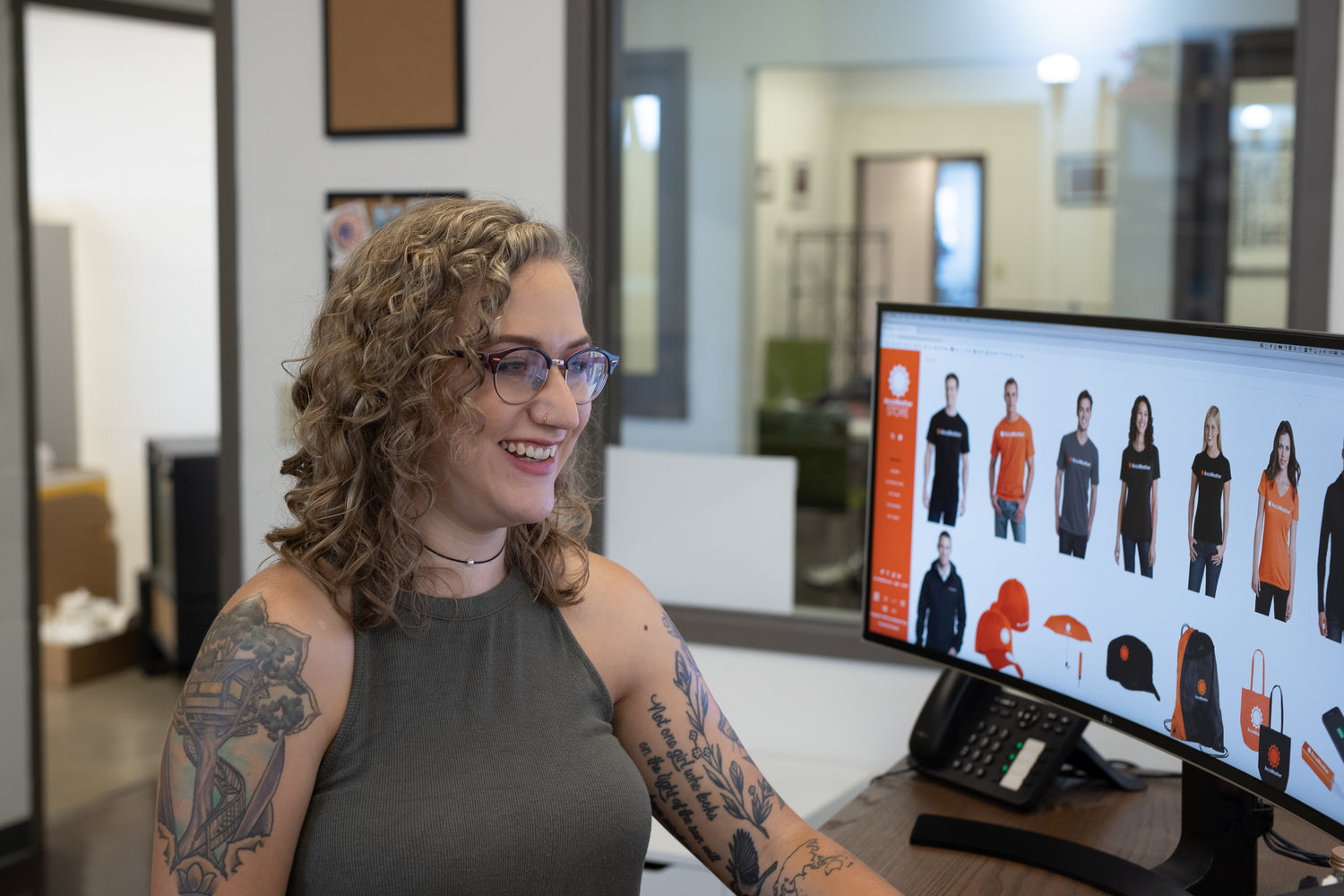 Your Brand. On Demand.
Want to transform your staff into an army of brand amplifiers? Need to support a fundraiser with an online merch store? Our custom e-Shops allow employees and supporters to browse and buy your branded materials with no need for paperwork, check-collecting, or inventory management.
E-Commerce

We've helped everyone from international brands to regional nonprofits promote their brands and causes with stylish, user-friendly company stores that streamline ordering and fulfillment, and we can help you, too. We'll build an e-Shop to host your products, then handle everything from online ordering to printing, packaging, and shipping - making it easy for you to sit back, relax, and watch your branded materials do the work for you.

Learn More about E-Shops

Print

You can't afford to leave staff in the lurch when they need to re-up on business cards or sales collateral. But managing the print needs of a regional or national team can be a full-time job. We'll build you a single online destination where employees can place orders for print collateral whenever they need it. From postcards and business cards to letterhead and catalogs, we can handle the print needs of your entire operation—no matter how many locations and branches there are.

Demo our Print Store
Examples: Our custom E-Shops
Our Shopify Certifications
Business Fundamentals

We've mastered a range of useful insights into marketing, sales, and project management methods, as well as how to work with Shopify merchants.
Project Fundamentals

We've mastered processes for managing and scaling projects, as well as overcoming common challenges in working with Shopify.